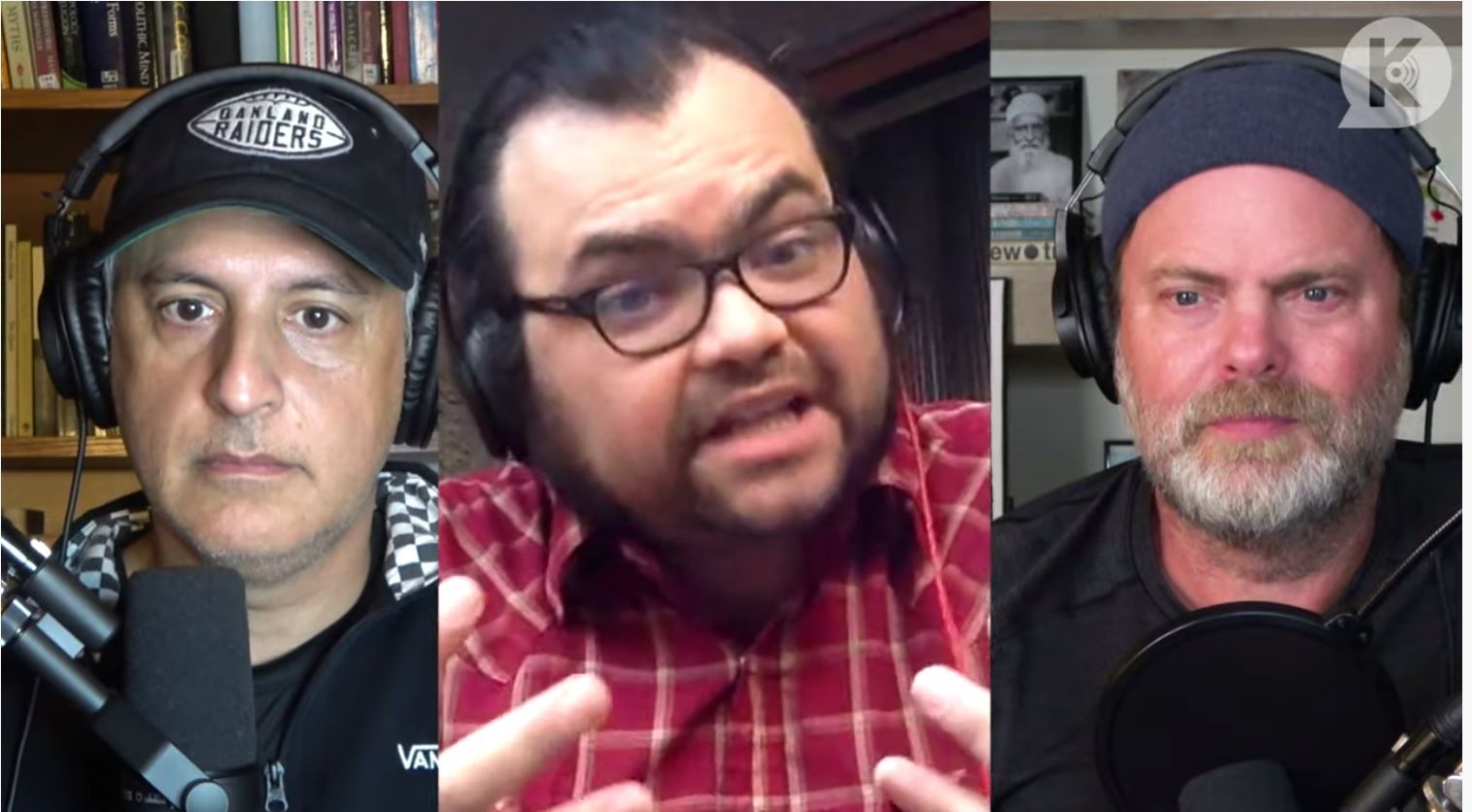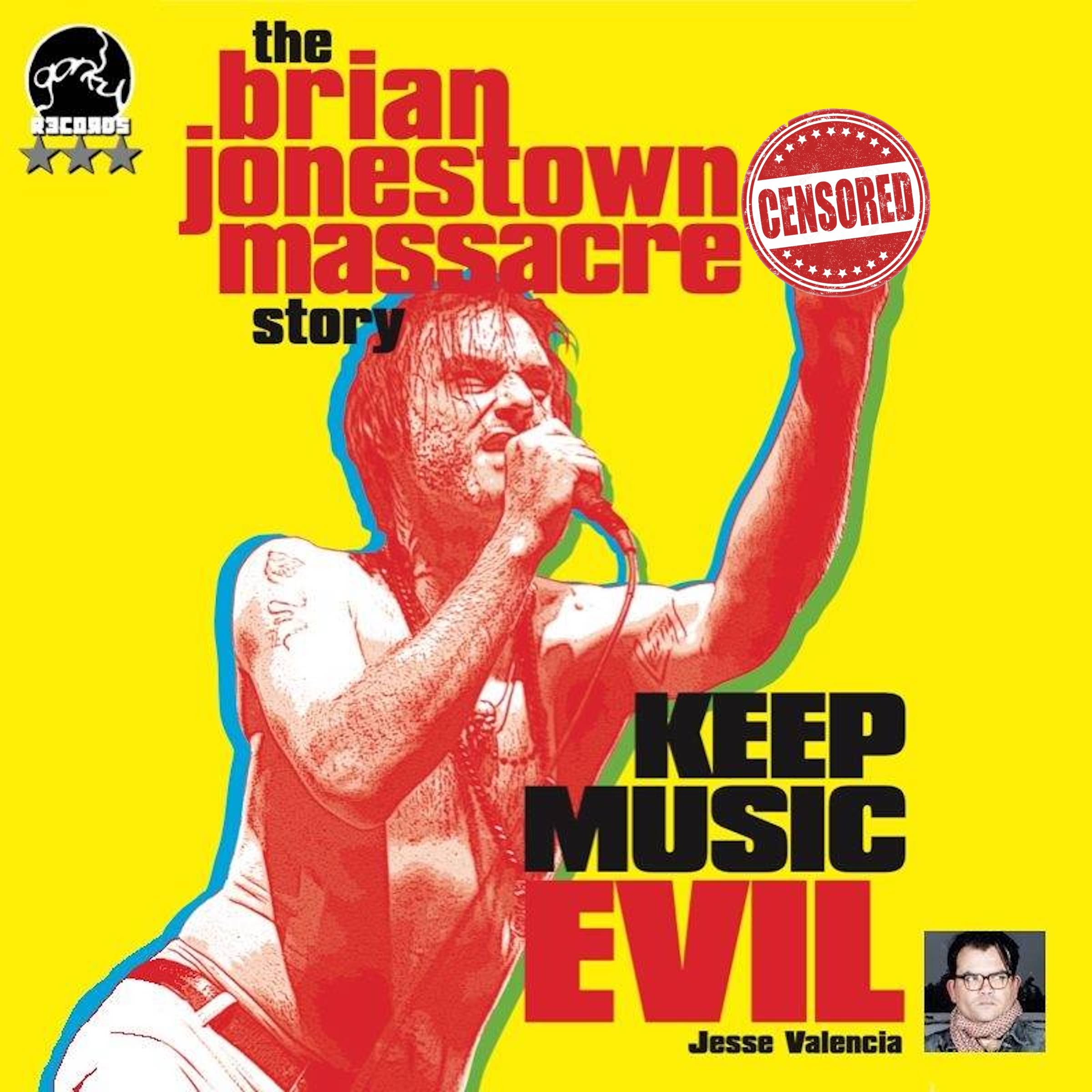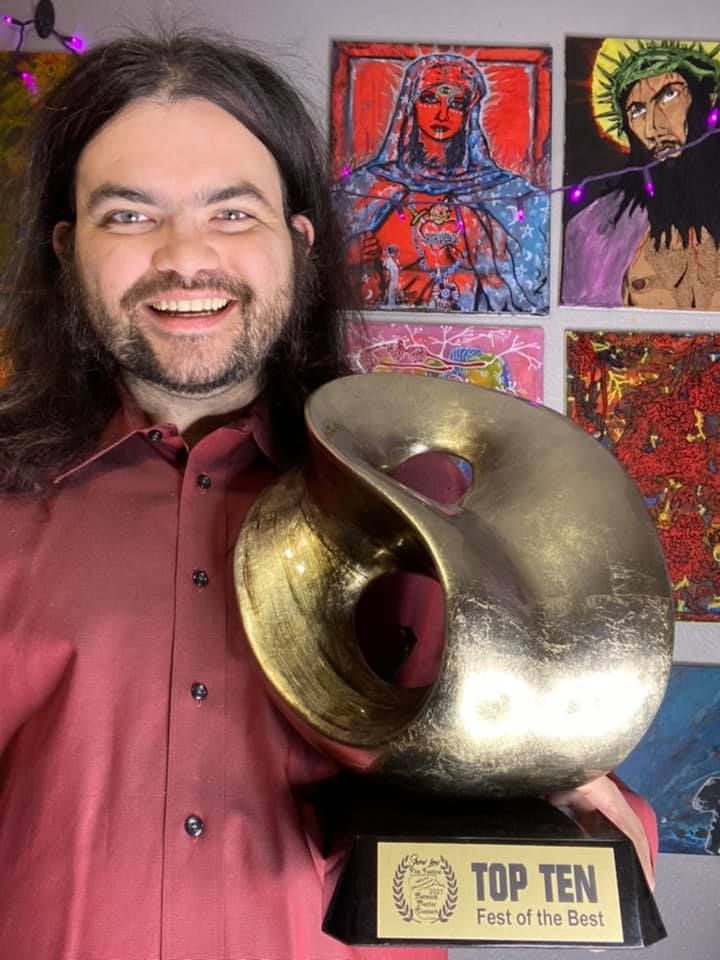 Well, it's been a pretty eventful month! 

First off, I was invited to appear with actor Rainn Wilson and scholar Reza Aslan on their podcast "Metaphysical Milkshake" which was great! You can check out the episode HERE! On the podcast, we dived pretty deep into the big question of what came first...consciousness or matter?

Next month, which is November, my Audiobook for Keep Music Evil: The Brian Jonestown Massacre Story is FINALLY coming out! The biggest challenge? Actually recording it. The second biggest challenge? Getting the cover past censors, which is weird considering that no one seems to have a problem with the actual book cover, yet I have to bleep out Anton's middle finger on the audiobook. Oh well. The world we live in. 
"Metaphysical Milkshake" wasn't the only Podcast I appeared on this month...I also appear on my friend Shawn Maus's podcast Art In Your Heart! To check that out, click HERE!  Shawn is a good friend whom I worked with at the David Lynch School. From his site: "Art In Your Heart" is a podcast for those who have been told their dream/career in entertainment isn't realistic and for those who need hope to continue to follow their arts dream during these tough times. Your host, Shawn Maus, is a screenwriter, storyteller, marketer -- and former stand-up comedian! Let's talk about the Art in Your Heart!
Last but not least, I won a 'Top Ten Best of the Fest' award for my screenplay "Nicholas Kringle" at this year's Show Low Film Festival  which is held every year at my place of employment, WME Theatres. I feel very honored! Screenwriting is one of my many endeavors. I've got two finished projects at the moment: "In The Land Of Good Oaks" and "Nicholas Kringle." If you want to find out more about those projects, please click on the 'Screenwriting' tab. 
Other than that, I have been posting more regularly on TikTok and YouTube doing some acoustic performances. I hope you dig those! I will likely post new songs as I write them, and maybe play some older Gorky tunes as well, just stripped-down acoustic versions. 
It has been a great month, to say the least. Hopefully there will be more to report next month! 
In the meantime, remember to follow GORKY on Spotify and please consider making a purchase at our Bandcamp. 
Thanks so much for your continued support and I will see you on the flip side! 
Jesse & the Gork